Green Initiatives at The Fern Lodge
Great places to stay in the Adirondacks include not only lakefront property, an outdoor hot tub, and many of the other amenities we're proud of to offer, but they're also something else: green. Here at The Fern Lodge in the Adirondacks, we feel very strongly and take great pride in the part we play to protect our environment. Our inn is environmentally friendly and we are continually identifying ways in which we can improve our environmental impact, while at the same time pampering our guests with amenities. We try our best to reduce our energy demands and water consumption, and educate our guests on how they can help reduce their environmental impact while Friends Lake at The Fern Lodge.
How We Reduce, Reuse & Recycle:
All of our business, personal, and guest non organic waste is sorted for recycling. Recycling of plastics, glass, and metals has reduced landfill waste by 60% in the last five years
By composting all organic materials (including yard waste), we estimate we have reduced our landfill waste by approximately 1/2 ton each year.
We use SimpleHuman wall-mount pumps for shampoo, body wash, and refillable hand soap containers have eliminated the need for single-use disposable containers. We provide high-end body products which are free of parabens and phthalates and use recyclable packaging.
We use natural cleaning products instead of toxic cleaning supplies.
Light bulbs have all been replaced with low-energy LED bulbs. We are trying to lower wattage wherever possible.
We encourage our guests to reuse towels and linens throughout their stay. Towels are provided everyday, bed linen is changed every 3rd day, by request, or upon check-out. As towels and linens are replaced they are donated to local charities and pet shelter. Eco-friendly and durable (yet extremely comfortable) micro-fiber sheets and pillowcases by Monarch Cypress.
Phosphate-free laundry and dish soap is used. ENERGY STAR high-efficiency and energy-conserving major appliances.
As we renovate, non-VOC paint is used exclusively.
Paper-free confirmations, billing, and other guest communications.
We work with local art groups and individuals looking to use items we have a multitude of. Do you have a use for or know anyone that can use toilet paper or paper towel rolls? Wine bottles? Corks? Yogurt containers? Boxes of any size? Wine shipping boxes? Bottoms of paper milk containers or orange juice containers (the bottoms make great seedling planters)?
How our Guests Can Help:
Conserve your energy consumption by turning off room lights, fireplaces, or air conditioners while you are away from the inn. Please open your doors and windows and let the cool Adirondack Mountain air come in your room!
Sort your trash into the recycling to help reduce waste. You can do this in-room for recycling.
Reduce our water consumption by reusing your towels for multiple days, requesting to keep the same sheets during your stay, and turning off the bathroom faucet while brushing your teeth.
Enjoy our clean cool delicious well water we provide in water bottles in your room, refill them and take them home!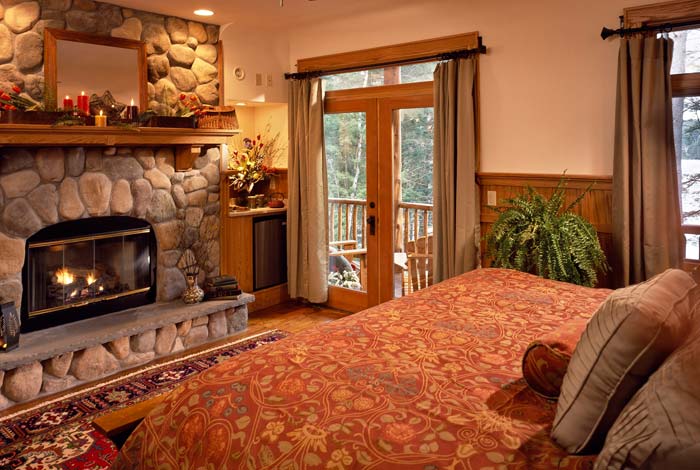 Guest Rooms & Rates
Our luxury Adirondack lodging includes a choice of five intimate guest rooms that are uncommonly comfortable – both rustic and elegant.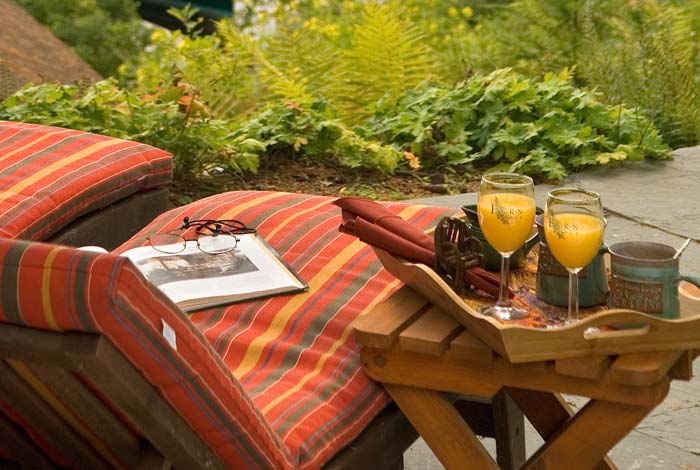 Rave Reviews
Read just a few of our many guest reviews. We are happy that our guests enjoy our Adirondack lodge as much as we do.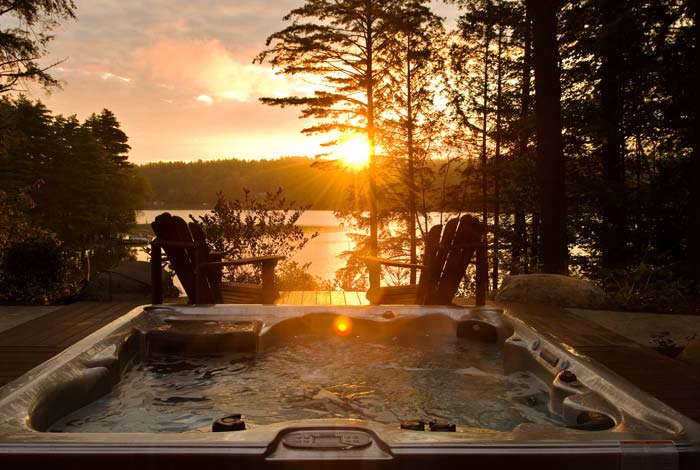 Summer / Fall Packages
Relax and enjoy Adirondack lakeside living this summer with the stunning beauty of the rustic surroundings.