The Most Romantic Adirondack Elopement, Petit Wedding, Micro Wedding or Engagement
Looking for an elopement or a very petit wedding in the Adirondacks? The Fern Lodge is perfect for your Adirondack elopement, or intimate garden ceremony!

The Fern Lodge is a very intimate and romantic atmosphere – both inside and out. We specialize in parties from 2 to 16 persons (maximum). There are many public rooms of the Lodge, sitting areas, and patios outside. Favorite places for your Adirondack elopement or wedding ceremony  include the very picturesque gardens on the lakeside of the lodge or in the Great Room in front of the stone fireplace. There is also the outdoor front screened in porch with fireplace, the Boathouse Deck, or numerous locations in the garden heading down to the lake. All locations are perfect for an engagement or a wedding ceremony (for up to 16 guests.) Note: For receptions of more than 22 persons please consider the nearby The Promise Gardens Venue for the quintessential Adirondack wedding.
For an Adirondack elopement, we use local justices that will come right here to our Adirondack hotel to perform your ceremony. We are also happy to arrange your bouquet and custom boutique wedding cake or help put you in touch with wedding professionals for you to personally procure. Find vendors to assist in planning your elopement. We are happy to assist you in personalizing your wedding to create a lifetime of memories! As a gay friendly lodge in the Adirondacks, know we have the resources to help plan your beautiful wedding or commitment ceremony customized to the two of you.
We're not just one of the best Adirondack wedding venues. Discover the perfect backdrop for a fabulous Adirondack honeymoon at the Fern Lodge, as well.
Have a question about elopement or a petit wedding?
---
Adirondack Elopement Package
Want to elope in the Adirondacks with no "fuss"? Let us take care of the details. Includes a total of 4 persons (wedding couple plus up to 2 additional guests, maximum). You just book a room for the nights you wish, provide the date and time you wish to get married, and bring with you your New York State marriage license (procured at least 24 hours before the ceremony). $595 in addition to the room you choose. Please note: once booked, the $595 elopement charge is non-refundable- the room portion is refundable up to 14 days prior to the intended date of arrival.
Included:
The Officiant and Witness
Rose bridal bouquet (or wildflowers or sunflowers) and complementary Boutonniere
A custom boutique wedding cake
A bottle of Prosecco for the wedding toast
---
Adirondack Honeymoon Package:
Celebrate your new life together in luxury at our Adirondack hotel. Our magnificent guest rooms featuring sumptuous king size beds, fireplaces, steam showers, Jacuzzis, private lake view porches, and more.
Your choice of red, white, or sparkling wine and a cheese and fruit plate upon arrival
4-night stay in a luxurious room of your choice (or 3-nights, 2-nights)
Full 3-course country breakfast daily
Massages for 2 (two 60 minute massages ) at your time of choice based on the Therapist's availability.
A special bath preparation on the night of your choice
Nightly hors d'oeuvres and wine with a boat tour of Friends Lake (seasonally permitting, otherwise fireside inside)
Turn down with chocolate truffles nightly
Full choice of amenities available on premise (kayaks, swimming, nightly wine cruise on the lake, sauna, pool table, fitness room, theatre)
4-Night Honeymoon
Oak or Pine – $2190
Cedar – $2270
Birch or Forest – $2670
3-Night Honeymoon
Oak or Pine – $1715
Cedar – $1775
Birch or Forest – $2075
2-Night Honeymoon
Oak or Pine – $1240
Cedar – $1280
Birch or Forest – $1480
---
Very small "petite" weddings (for 6-22 persons)
Perfect for The Fern Lodge; particularly in our garden/patio area.  For a wedding on site for 6-16 persons on a weekend, we do require that the entire lodge be reserved by the wedding group for 2 nights.
Included:
• Two nights lodging in our 5 luxury rooms that accommodate up to 6 couples (12 persons). There is a  separate 2-bedroom vacation rental on premise that accommodates an additional 4 persons. Therefore, we can provide lodging for up to 16 persons.
• Full 3-course breakfast for 16 persons daily
• Wine and cheese welcome for 2 hours
• Boat tour of Friends Lake (seasonal)
• Bonfire after hours with marshmallows
• Evening turn down with chocolate truffles
• Unlimited use of the property for ceremony and/or reception for up to 16 persons (Officiate and catering not included)
• Full use of the amenities on property for your stay
• The rate for the entire lodge and grounds would be $7300.  (just the main lodge for up to 12 persons is $5900)
We do have a full property liquor license and we will provide alcohol beverage service if desired at an extra cost depending on your desires.
We use several caterers who can design a custom menu for a group of up to 22. There are few romantic Upstate NY hotels that can rival the privacy, luxury and accommodations at The Fern Lodge. Have questions about our Adirondack elopement packages, wedding or honeymoon packages? Please give us at (518) 494-7238 for more information. We look forward to speaking with you soon!
I'm interested in learning more about
Elopements at the Fern Lodge
"*" indicates required fields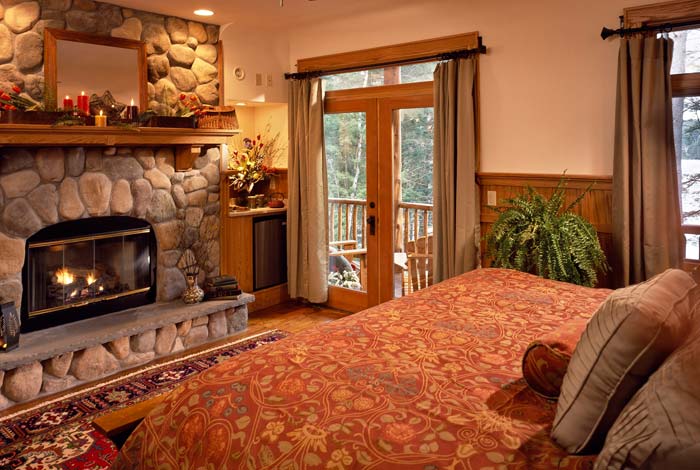 Guest Rooms & Rates
Our luxury Adirondack lodging includes a choice of five intimate guest rooms that are uncommonly comfortable – both rustic and elegant.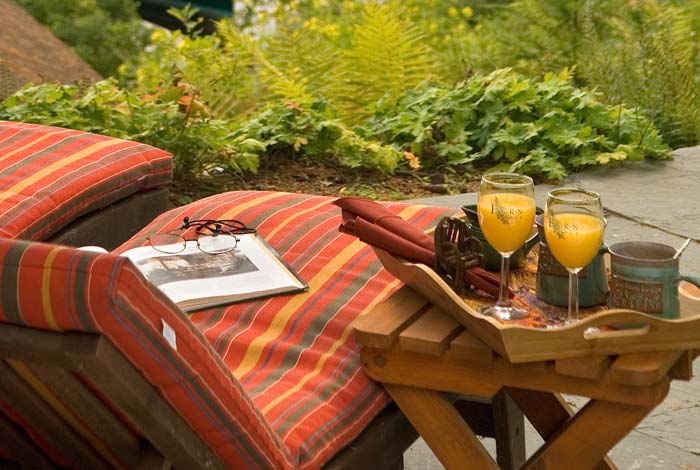 Rave Reviews
Read just a few of our many guest reviews. We are happy that our guests enjoy our Adirondack lodge as much as we do.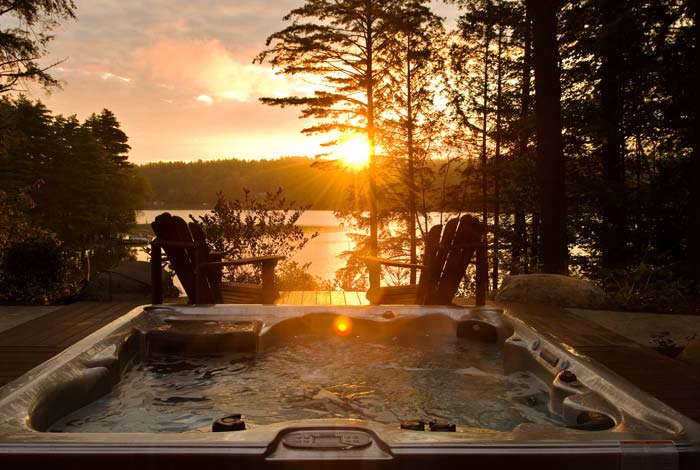 Summer / Fall Packages
Relax and enjoy Adirondack lakeside living this summer with the stunning beauty of the rustic surroundings.