COVID-19 Standards & Policies at The Fern Lodge
OPEN WITH  COVID-19 PROTOCOL – THE NEW NORMAL-
Our doors are open, our focus is the health and safety of our Guests and Staff.
We have listened to all the experts to keep the doors open. All of us at The Fern Lodge have heightened our already stringent practices at the Inn in food handling, and bedroom and public area disinfecting and cleaning. This is the new norm, and we will do our best to keep everyone safe and well so you will be able to enjoy your much needed getaway. The policy is fluid, we quickly will adapt to any CDC guidance. Restaurants are open with 100% seating, and we can assist you with where to go for excellent take-out or outdoor dining.  We have special options (private Chef) for candlelight "dining-in". We have always thought the best part of our job was enjoying the company of our guests and getting to know you. We have always prided ourselves on not having "rules" and allowing you freedom to enjoy the property at will.  We will be somewhat distancing- you can reach us at any time for assistance if you don't see us by using our Contactless Text -Messenger Program -by texting 518-494-7238 (see below)
Public Areas of the Lodge
You are welcome to wear a mask if you like but we do not require Masks for Guests or Staff  at The Fern Lodge. Hand sanitizer stations will be at the front door and the back door leading to the lake and the Boathouse and Boat.
Contactless Communication with Innkeeper
We use the program called Think Messenger – you receive several automated texts from us- you may use this to text us any questions, any needs we can fulfill, or any information we can share. The text # is 518-494-7238
Airborne Mitigation
Guest rooms and public areas are sanitized daily using Ultimatum Ionization technology which kills SARS CoV-2 (COVID-19) virus at 99.8%
Bedrooms have been simplified!
Many peripheral items have been taken from the rooms: notebooks, shams, extra pillows, quilts, etc
Housekeeping and Evening "Turndown"
Daily housekeeping is offered as an Option. If you don't prefer Housekeeping Staff entering your room; fresh towels and amenities will be provided at your bedroom door each day and you can discard your used towels in the plastic bag to be collected outside your door. Ditto any trash you wish to dispose of. If you need anything, please let us know. In addition, we do a nightly light housekeeping we call "Turn Down" – this is optional as well- if you do not choose "Turndown" you still get the chocolate truffles balanced on your door knob!
Breakfast, Boat Tour, Evening Fire
Upon arrival please let us know what time you would like breakfast. It can be served to you in bed, at a table in your room or on your porch, at the main table on the screened in porch or in Great Room or out on the patio.
Weather permitting, we do offer a boat tour of the lake. The boat is 24′ long we can accommodate up to 4 couples plus the captain at a time. Note: from mid-October-mid-May the boat is not available as the lake is frozen or it's too cold to enjoy the lake.
If you would like a fire, or would like to use the canoes, kayaks, SUPS, sauna, pool table, theatre: first come, first serve. We appreciate you NOT monopolizing any of the amenities in case another guest would like to use.
Cancellations
If you think you have contacted COVID, been in proximity to someone who has COVID, or are from a travel banned state, please do cancel or change your reservation. If you are asking for a refund, we may request you to provide documentation.
Here in Chestertown in the Adirondacks
During this Covid-19 period, it is just nice to get away to a different location. We urge you to respect the stores and activities while wearing masks and social distancing. Hiking, walking, biking, canoeing, skiing, snowshoeing, fishing, kayaking and just being outdoors is the perfect activity right now!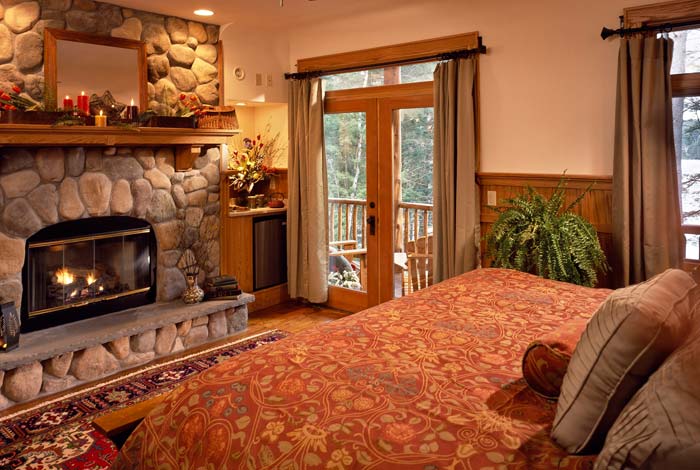 Guest Rooms & Rates
Our luxury Adirondack lodging includes a choice of five intimate guest rooms that are uncommonly comfortable – both rustic and elegant.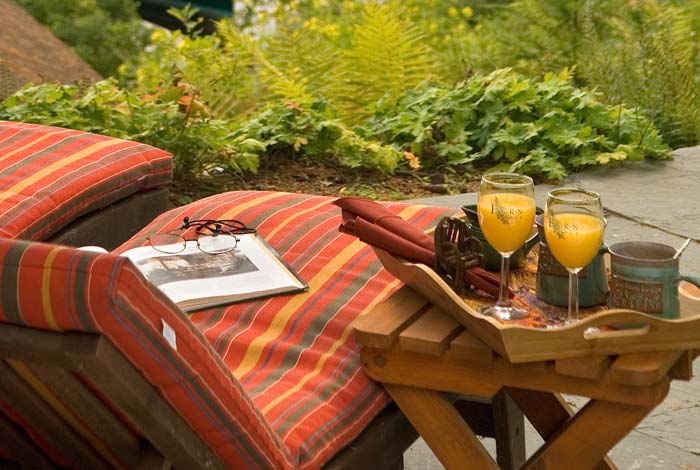 Rave Reviews
Read just a few of our many guest reviews. We are happy that our guests enjoy our Adirondack lodge as much as we do.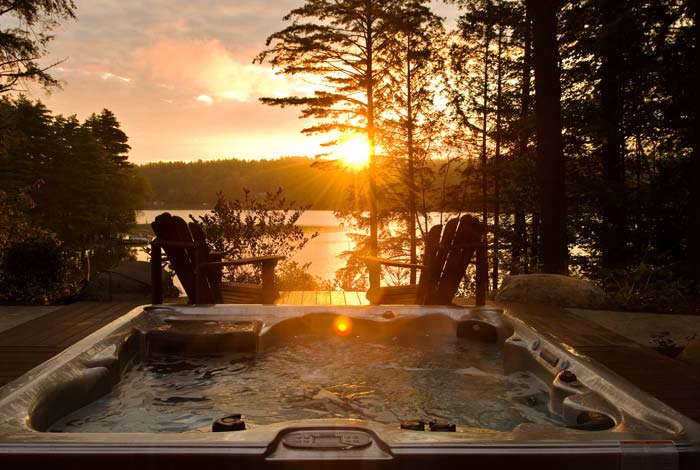 Summer / Fall Packages
Relax and enjoy Adirondack lakeside living this summer with the stunning beauty of the rustic surroundings.