Autumn in the Adirondacks: Top 10 Things To Do
Spectacular Adirondack fall foliage is the perfect backdrop for hiking, biking, rafting or antiquing! How about a Gore Mountain gondola ride? Discover Adirondack lodge charm and sophisticated amenities for your next getaway at Fern Lodge!
1. Enjoy the Brilliant Fall Foliage while you follow the Hudson River North to The Adirondack Museum in Blue Mountain Lake.
The museum exhibits are both outside and inside so you can enjoy the most spectacular view while learning the history of the area. Perfect for sunny or drizzly weather…
If you get an early enough start at the museum, maybe you can buzz over to the Great Camp Sagamore for their 1:30 tour. OR take an enjoyable tour (and/or lunch dinner) of Racquette Lake on the cruise boat Durant.


2. Take a Gondola Ride up Gore Mountain Then hike down!
Mountain biking is also available; try Gore's new single track downhill trails!
3. Take the Day to Enjoy Autumn's Splendor with a Day Trip to Lake Placid.
Window shop down Main Street, stop for lunch at any number of great luncheon spots, go to the top of the ski jumps, take the lift up Whiteface or drive up Whiteface Memorial Highway, save room for a piece of pie at The Noonmark diner in Keene Valley on the way home…
4. Take a Hike up Crane Mountain
Or choose another of the many peaks close by. Crane has a spectacular view, but it also has a pond 2/3 of the way up- a fantastic destination itself. Beyond the pond is a steep climb up the summit. Treat yourself to a picnic lunch from Main Street Ice Cream to eat at the top!
5. Bring your bikes (mountain or road)
The biking in this area is unparalleled. We are happy to recommend our favorite loops or maybe you can come with us!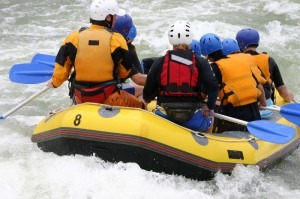 6. Take a Full Day Rafting Trip Down the Mighty Hudson River.
Not up for all that action? Try a float trip on the Sacandaga River over in Lake Luzerne (west of Lake George) they run ever hour on the hour and it's a 1 ½ hour experience.
7. Just Take a Drive
Drive over to Brant Lake via Route 8 (make sure you go around the backside-Palisades Road) and drive over the mountain to Hague and back down Rt 9N to Bolton Landing. Stretch your legs and check out the nice shops or get a drink or dinner at any of the nice restaurants along Main Street in Bolton Landing – go sit at the park and enjoy the magnificent view of Lake George.
8. Discover History
See for Yourself What a Strategic Location Fort Ticonderoga was in the French and Indian war and what a magnificent view the soldiers had from the ramparts!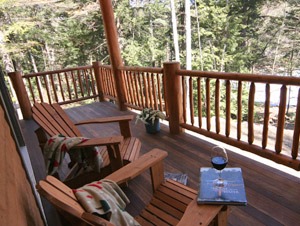 9. Go Golfing!
There are numerous golf courses in the area that range from very "local" courses to the famed Donald Ross course at The Sagamore. Its great golfing in the fall- the weather is fantastic and the foliage is magnificent!
10. Get a Massage and Take A Nap
Have a licensed massage therapist come right to your room, enjoy a massage followed by a nap. Spend the rest of the day lounging here on the boat house deck, the stone lake view patios, or in the privacy of your room's private porch. After you are well rested, take the kayaks down to the inlet and keep an eye out for a great blue heron, a loon, or a bald eagle!
Fern Lodge is the perfect Upstate NY hotel getaway for all seasons! Be sure to check our seasonal hotel specials and deals – privacy, luxury and exquisite Adirondack lodging accommodations make every season in the Adirondacks romantic and unforgettable:
Check room availability or call (518) 494-7238 for more information.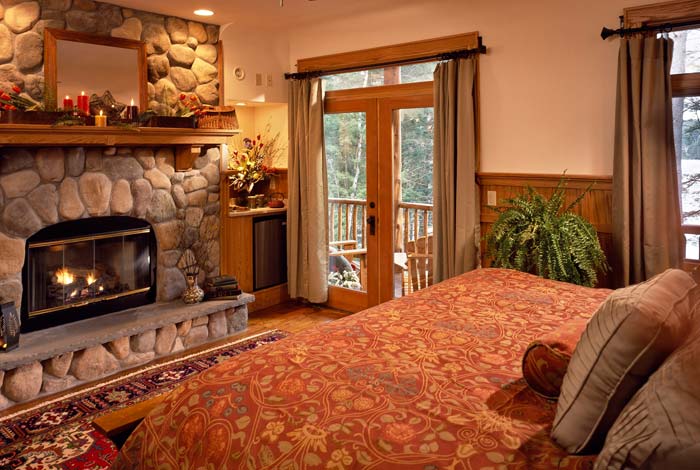 Guest Rooms & Rates
Our luxury Adirondack lodging includes a choice of five intimate guest rooms that are uncommonly comfortable – both rustic and elegant.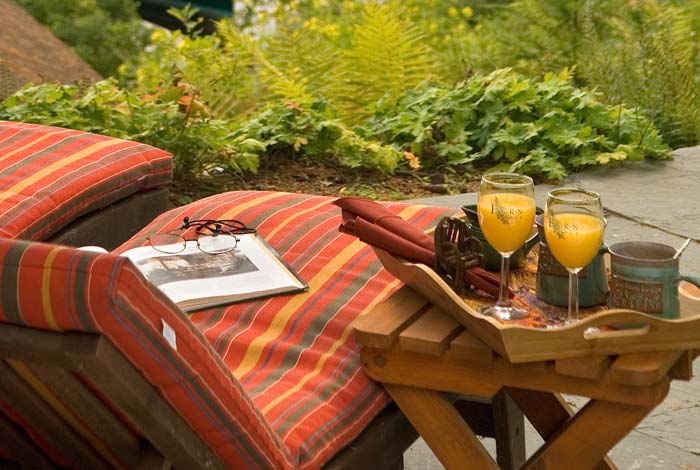 Rave Reviews
Read just a few of our many guest reviews. We are happy that our guests enjoy our Adirondack lodge as much as we do.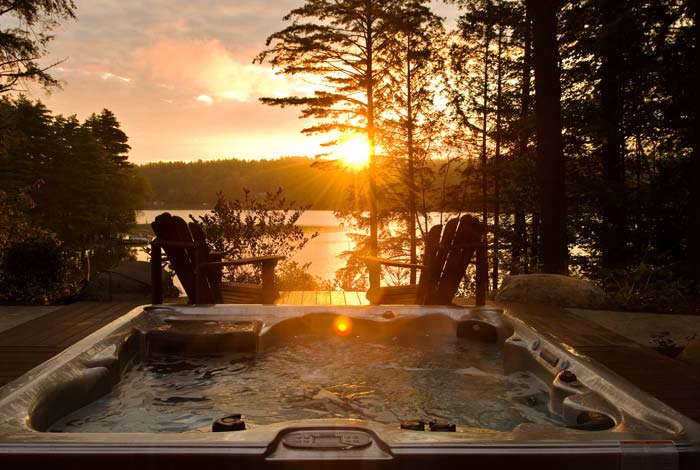 Summer / Fall Packages
Relax and enjoy Adirondack lakeside living this summer with the stunning beauty of the rustic surroundings.