Spring In The Adirondacks: Top Things To Do While Staying At The Fern Lodge
When you're considering a getaway, Spring in the Adirondacks offers a host of unique things to do! Hudson River white water rafting, shopping, dining, and golfing are just a few reasons why The Fern Lodge Adirondack hotel ranks among one of the most exclusive and sought-after locations for romantic getaways and honeymoons in Upstate NY!
1. Take a Guided White Water Rafting Trip
Down the majestic Hudson River for a truly memorable Adirondack experience. It's an all-day trip with wetsuit and lunch on the river. We'll be happy to take care of the reservations – $85/person.
2. Check out Adirondack Rustic Furniture, Gifts, Chandeliers
Some of our favorite stops including  Hudson River Trading Co. (furniture and gifts) and  and Ralph Kylloe's Gallery (top notch rustic furniture) on the way to Lake Luzerne.
3. Take a Day Trip up to Lake Placid
It's a beautiful one-hours drive north. Window shop down Main Street, stop for lunch at any number of great luncheon spots, go to the top of the ski jumps and watch the ski jumpers or aerial freestyle skiers practice or compete. Save room for a piece of pie at The Noonmark diner in Keene Valley on the way home.
4. Take a Spring Safari
Let us arrange a local Naturalist/Licensed guide to take you on a personalized back country tour on snowshoes, cross-country skis, or just a hike for a once in a lifetime experience! Or learn to fly-fish with a pro in a unique picturesque water location personally planned for your level of experience and enthusiasm. See the area from the local point of view.
5. Shop Till You Drop!
Check out the multitude of outlets at Exit 20…. Or if you prefer the more rural independent options; check out …. Hudson River Trading Co in North Creek, Rustic Designs and Miss Hestors (above Main St Ice Cream) right here in Chestertown, Clen's Collectibles is in Riparius is another not-to-be-missed along with the Scenic Outlook Studios (sculpture and lots more!). Another favorite of mine is the Riverside Gallery in Warrensburg.
 6. Take a Walk Right Here
Walk out the front door – it's quiet and beautiful – you'll be delightfully surprised to find some fresh green poking out!
7. Horseback Riding
Go over hill and dale at Circle B Ranch in nearby Chestertown. Check out Main Street Ice Cream for lunch (or just ice cream!) afterwards. Don't forget to check out the really nice gift shop upstairs.
8. Foodies Unite!
Take note: in addition to some excellent eclectic dining options in the area, check out Oscar's Smokehouse our local smokehouse in Warrensburg with national renown and get a tour of the Goat Cheese Farm – Nettle Meadow in Thurman. Paradox Brewery has a nice tasting room on the way to Schroon Lake. Check out this list of our favorite restaurants in the Adirondacks.

9. Experience Downtown Glens Falls
There are numerous small galleries; and don't miss the very unique mix of galleries and shops at the Shirt Factory Artists and Shops at 71 Lawrence St. In downtown as well there are two museums; The Chapman Historical Museum is a local museum that is really excellent and should not be missed. www.chapmanmuseum.org The Hyde Museum has a world-class collection of European/American masters, including works by Rembrandt, Rubens & Renoir in an 18th century Florentine villa. Changing exhibits in galleries throughout the complex. www.hydecollection.org
10. Go Golfing!
There are numerous golf courses in the area that range from very "local" courses to the famed Donald Ross course at The Sagamore www.thesagamore.com. It's great golfing in the fall – the weather is fantastic and the foliage is magnificent! www.croninsgolfresort.com, www.greenmansionsgolf.com, www.1000acres.com
11. Get a Massage and Take a Nap
Have a licensed massage therapist come right to your room, enjoy a massage followed by a nap. Spend the rest of the day lounging here in front of one of the many fireplaces, reading a book with a good bottle of wine.
Fern Lodge is the perfect Upstate NY hotel getaway for all seasons! Be sure to check our seasonal hotel specials and deals – privacy, luxury and exquisite Adirondack lodging accommodations make every season in the Adirondacks romantic and unforgettable:
Ready to book your Adirondack spring getaway at The Fern Lodge? Check your room availability today or call (518) 494-7238 for more information!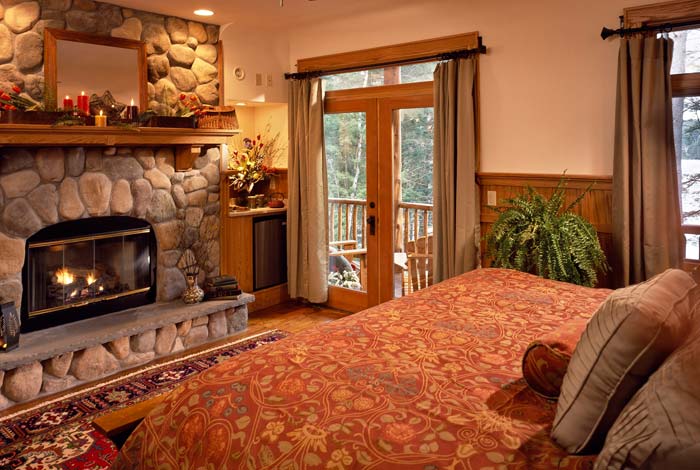 Guest Rooms & Rates
Our luxury Adirondack lodging includes a choice of five intimate guest rooms that are uncommonly comfortable – both rustic and elegant.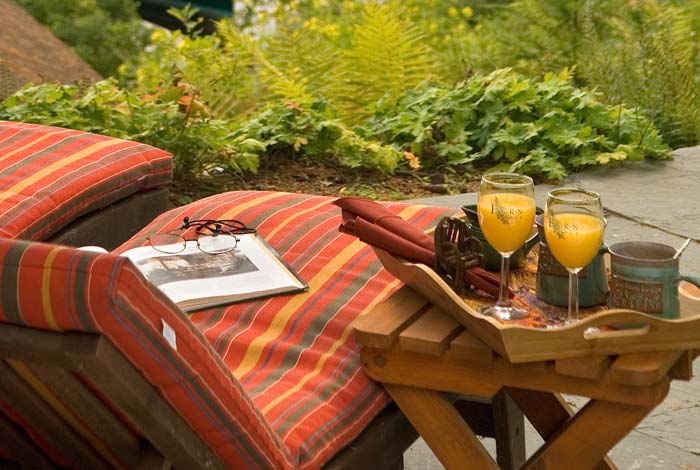 Rave Reviews
Read just a few of our many guest reviews. We are happy that our guests enjoy our Adirondack lodge as much as we do.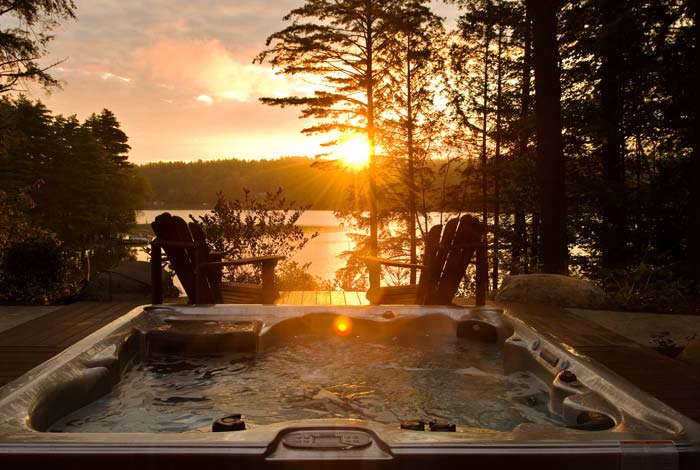 Summer / Fall Packages
Relax and enjoy Adirondack lakeside living this summer with the stunning beauty of the rustic surroundings.