Plan a Weekend Getaway in Upstate NY in the Summer
Make this summer in the Adirondacks an adventure extraordinaire! The Fern Lodge is an Adirondack resort that offers exquisite lakefront hotel accommodations, a private getaway, and access to all of the best things to do! Summer in the Adirondacks offers attractions, stunning natural beauty, golfing, and more.
The Adirondack Experience (formerly the Adirondack Museum) in Blue Mountain Lake is an absolute must-see. It's a museum about this area and the Adirondacks; primarily the history of tourism, mining and logging industries and much much more. A lot of it is outside – so I recommend it on a nice day as well as a rainy day. And it all overlooks the most amazing vista of Blue Mountain Lake. Advance reservations necessary. Open June-mid-October.  While you are in the "neighborhood" take a tour of the Great Camp Sagamore www.greatcampsagamore.org, a vintage Great Camp and National Historic Landmark built by Alfred Vanderbilt. Gloria Vanderbilt spent childhood summers here as Carole Lombard and other Hollywood stars of the era played tennis and strolled along the lakeshore. Tour scenic Raquette Lake while having lunch on the WW Durant www.raquettelakenavigation.com. Captain Pohl, offers a fascinating commentary on the history of the lake, its Great Camps and other points of interest. advance reservations and proof of Covid vaccination required. Stop on the way home at barVino – a wine bar in North Creek. NOTE: If you are going to do all 3- you need to get an early start!
Stay Right Here! Relax with a Massage and a Nap- Have a licensed massage therapist come right to your room, enjoy a massage followed by a nap. Spend the rest of the day lounging here on the boat house deck, the stone lakeview patios, or in the privacy of your room's private porch. Enjoy lunch in Chestertown at Main Street Ice Cream. After you are well rested, take the kayaks down to the inlet and keep an eye out for a great blue heron, a loon, or a bald eagle! Picnic lunches and dinners (use our grill at the firepit) are now available at the lodge!
Swimming and cliff jumping – just walk out the back door through the gardens to float in the waters of pristine Friends Lake and relax on the boathouse deck or one of the many patios. In addition, there are many public beaches on Loon Lake, Brant Lake, and Schroon Lake VERY close by. Lake George is spectacular, we prefer going to the State Campground at Rogers Rock , but maybe you prefer the more bustling public beaches in Bolton Landing and Lake George Village, with their adjacent beach towns, featuring snacks and trinkets, mini-golf, boat rentals, jet-skis, etc. .For you adventurous types (rope swing and cliff jumping) ; check out The Black Hole!
Take a guided tubing tour down the Hudson with Beaver Brook Outfitters – afternoon tours available $40/person includes transportation between Rafting Base and put-in and take-out.
Rent kayaks or canoes and have them delivered to your choice of remote lake by Beaver Brook Outfitters.
 Take the Day to Enjoy a Scenic Summer Drive with a Day Trip to Lake Placid-Window shop down Main Street, stop for lunch at any number of great luncheon spots, go to the top of the ski jumps, take the lift up Whiteface or drive up Whiteface Memorial Highway, save room for a piece of pie at The Noonmark diner in Keene Valley on the way home. Or stop in for a tasting at Paradox Brewery at Exit 29!
 Hiking
-There is great hiking everywhere in the Adirondacks. We would love to suggest options for you that range from a lovely scenic walk right out the back door to an all-out full days hike up to a peak. Some favorites of ours: Crane Mountain, Blue Ledges, Cat and Thomas, Pharoah Mountain Wilderness Region, Buck Mountain, Tongue Mountain and the Siamese Ponds Wilderness Region. The Chester Challenge
Take a bike ride– There are numerous fabulous bike routes from right here- for either a mountain bike or a road bike.  Ask us for directions- maybe we'll go with you!
 Brewery, Wine, Distillery Tours Visit 1 or all of the 28 breweries, wineries, distilleries in the immediate area on your own- we'll help you weave it into your day! Check out many area craft beverage options on the map. If you don't want to drive yourselves; take the Hoppy Trails Brew Bus– surprise your special someone with a gift certificate for a tour- sorry with Covid Protocol in place only private groups are being booked !
 Just Take a Drive-Drive over to Brant Lake via Route 8 (make sure you go around the backside-Palisades Road) and drive over the mountain to Hague and back down Rt 9N to Bolton Landing. Stretch your legs and check out the nice shops or get a drink or dinner at any of the nice restaurants along Main Street in Bolton Landing- go sit at the park and enjoy the magnificent view of Lake George.
 History Buff? See for yourself what a strategic location Fort Ticonderoga www.fort-ticonderoga.org was in the French and Indian war and what a magnificent view the soldiers had from the ramparts! The scenic drive from Lake George Village North to Ticonderoga is really nice. Take some time to see the park in the middle of Ticonderoga and see the waterfalls" LaChute'
Hike In/Raft Down Full-day Multi-Sport Adventure with Square Eddy Enjoy transport to the trail-head, 4 mile hike to the Hudson River.  At Mile 3 enjoy lunch and take in the energy of OK Slip Falls. Proceed down to the river to meet your raft. Change to raft mode after enjoying a snack and hydration and raft down the Hudson to the "take out"! Fully guided ultimate adventure! This is a fantastic trip- unfortunately with COVID protocol,  its not really viable for our typical guests that are only 2 persons. This trip is currently $600 for 1-4 persons.
Learn More About Other Seasons in the Adirondacks
Ready to relax and recharge at our Adirondack resort? Check your room availability online today or call (518) 494-7238 for more information.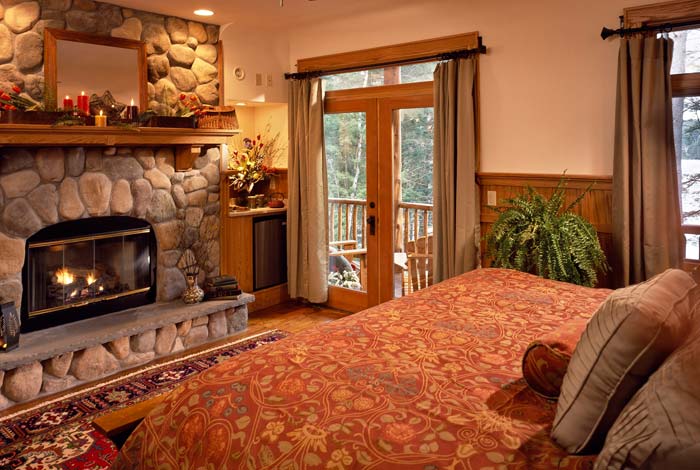 Guest Rooms & Rates
Our luxury Adirondack lodging includes a choice of five intimate guest rooms that are uncommonly comfortable – both rustic and elegant.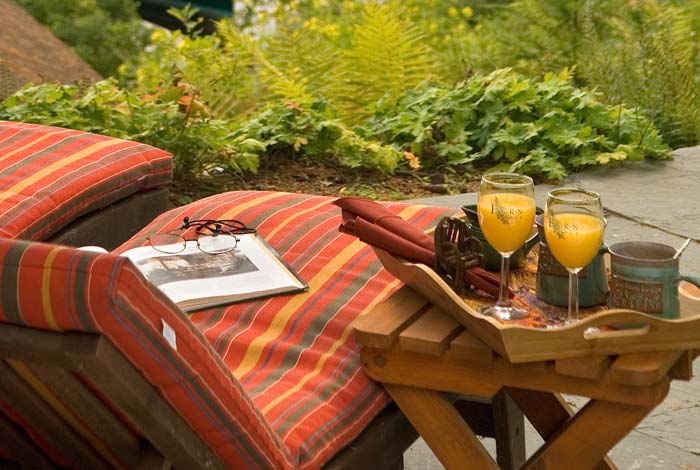 Rave Reviews
Read just a few of our many guest reviews. We are happy that our guests enjoy our Adirondack lodge as much as we do.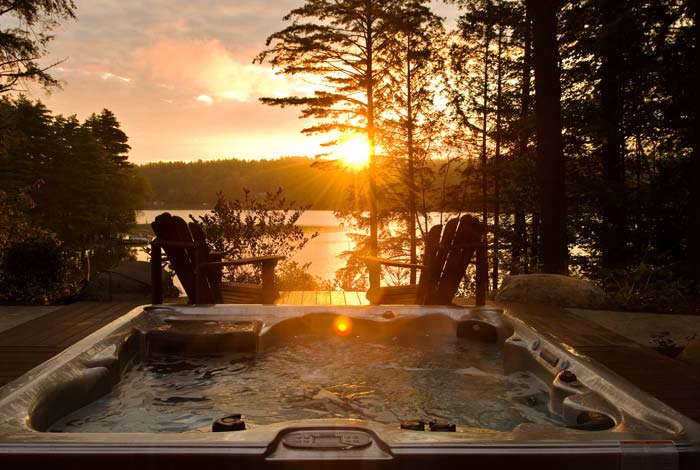 Summer / Fall Packages
Relax and enjoy Adirondack lakeside living this summer with the stunning beauty of the rustic surroundings.