Plan a Weekend Getaway in Upstate NY in the Summer
Summer weekend getaways in Upstate NY don't get better than what we have to offer here at the Fern Lodge in Chestertown. We're a short distance away from some of the best attractions and activities in the Adirondack Park – especially in the warmer months!
From horseback riding to hiking, local beer spots to gourmet ice cream, see ideas below to start planning your summer trip today.
Top 10 Things to Do in the Summer Near the Fern Lodge
1) Horseback Riding at Circle B Ranch
One of the prime places in the Adirondacks for horseback riding tours is located right here in Chestertown. The highly rated Circle B Ranch offers one-hour and two-hour tours on peaceful trails, they cater to all skill levels, and they also provide 30-minute horse-drawn carriage rides around Friends Lake. (Make sure when you visit us in the winter to look them up for horse-drawn sleigh rides in the snow!)
Photo: Wild Waters Outdoor Center
2) Whitewater Rafting With Wild Waters Outdoors
Whitewater rafting is a prime Adirondack summer activity, with trips usually taking place on the Hudson or Sacandaga Rivers. We here at Fern Lodge are fortunate enough to be close to several reputable whitewater rafting outfitters. Wild Waters Outdoor Center is closest at nine minutes away in Warrensburg; they also have a Lake Luzerne location 35 minutes away. You might also check out trip options with North Creek Rafting Company, Beaver Brook Outfitters, or Square Eddy Expeditions, all under 30 minutes away.
3) Dinner at OP Frederick's (Followed by Dessert at Main Street Ice Cream Parlor)
OP Frederick's is a Chestertown staple, with a rustic, Adirondack atmosphere, hearty portions of delicious fare, and superb service. Main Street Ice Cream Parlor, just about five minutes from OP Frederick's and 10 minutes from the Fern Lodge, has the ice cream you are looking for on a couples getaway: ice cream sodas and floats, milkshakes, and parlor specialties that include a brownie sundae, maple walnut sundae, banana split, Butterfinger sundae, and much more (they also serve dinner food as well).
4) The Chester Challenge Hiking Trails
If you're on a weekend getaway in Upstate NY in the summer you simply must fit an Adirondack hike into your itinerary. With so many options it can be tough to narrow down where to start, but we suggest the Chester Challenge, because all of the hikes are super close to the Fern Lodge and several provide spectacular views.
5) Swimming or Paddling on Friends Lake (Or Nearby Loon Lake)
Just walk out the back door of the Fern Lodge through the gardens to float in the pristine waters of Friends Lake. Kayaks, canoes, and paddleboats are available to use on the lake – plus, we include a boat tour around the lake with your stay! You can also opt to relax on the boathouse deck or on one of the many patios on our property. Loon Lake is also close by, and offers further on-the-water opportunities for fun, including boat, tube, waterski, and other rentals available from Loon Lake Marina.
6) Railbiking at Revolution Rail
One of the most unique things to do in the Adirondacks in the summer or fall is railbiking. Railbiking is available through Revolution Rail, 22 minutes away in North Creek. They offer three different railbiking routes in North Creek, Hadley, and Warrensburg, that let you experience gorgeous views of the Adirondacks you wouldn't get to see any other way. This is not a strenuous activity – if you can pedal a bike, you can railbike. And, it's perfect for couples!
7) Hiking or Mountain Biking at Gore Mountain
Gore Mountain in North Creek is only 23 minutes from the Fern Lodge, and if you didn't know, this ski resort offers much more than winter sports. In the summer, Gore becomes a haven for hiking and mountain biking enthusiasts, and they also offer disc golf, gondola rides, and more worth checking out.
8) Beers at Bolton Landing Brewing Co (or Paradox Brewery)
Bolton Landing Brewing Company is one of the closest breweries to the Fern Lodge, 25 minutes away in Bolton Landing. They have a variety of brews and bites to choose from (try the wings!) and patio seating with views of Lake George. We'd also be remiss not to mention Paradox Brewery in North Hudson, which would be on the way to Lake Placid if you were taking a daytrip there from the Fern Lodge.
9) A Steamboat Cruise or Parasailing Excursion on Lake George
You may not think of the Fern Lodge when looking for the best place to stay in Lake George for couples. But our luxurious Adirondack inn is only 30 minutes from this tourist destination. And if you're searching for summer fun on the lake, you can't beat these two offerings: steamboat cruises with the Lake George Steamboat Company or Lake George Shoreline Cruises, or parasailing with Parasailing Adventures or Parasail Joe's. Talk about unique things to do in the Adirondacks!
10) 18th Century Forts & Museums
The Fern Lodge is situated 32 minutes from Fort William Henry in Lake George and 53 minutes from Fort Ticonderoga. Both of these forts/historic sites/museums date back to the 1700s, but you don't need to be a history buff to appreciate all they have to offer. Check out special events and guided tours – Fort William Henry offers haunted history tours that can take place during the summer, and Fort Ticonderoga has guided boat tours on their Carillon boat, in addition to gorgeous gardens and grounds to walk around on.
Learn More About Other Seasons in the Adirondacks
Planning a romantic getaway in Upstate NY at another time of year? Let us be your home base for Adirondack adventures year-round! Pictured above is the foliage view you can see from Stewart Mountain, part of the Chester Challenge, come early to mid-October.
See more things to do by season:
Ready to book your getaway at our Adirondack resort? Check availability or call (518) 494-7238 for more information today.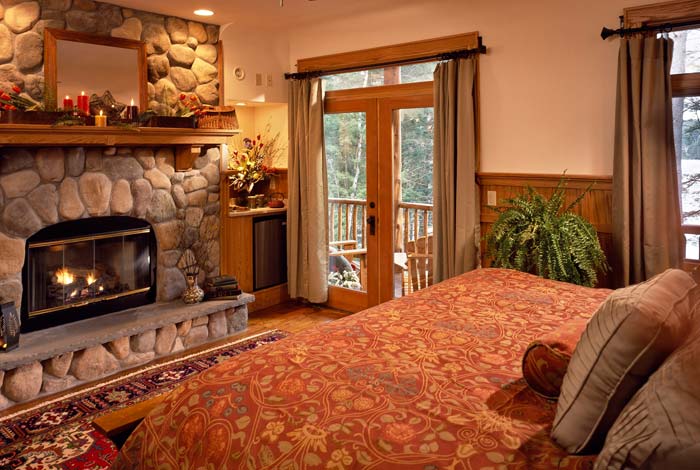 Guest Rooms & Rates
Our luxury Adirondack lodging includes a choice of five intimate guest rooms that are uncommonly comfortable – both rustic and elegant.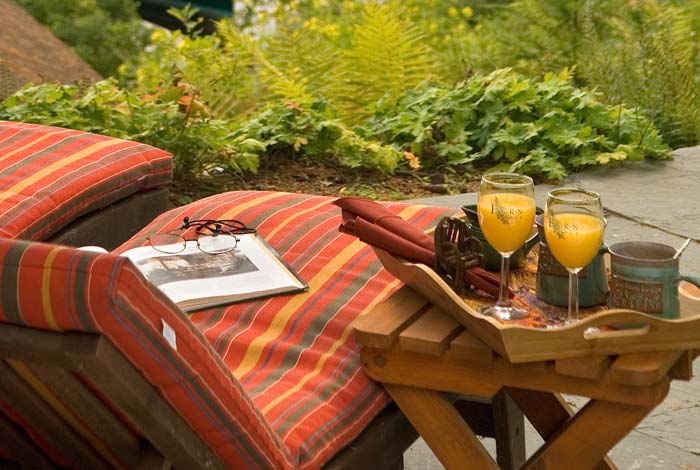 Rave Reviews
Read just a few of our many guest reviews. We are happy that our guests enjoy our Adirondack lodge as much as we do.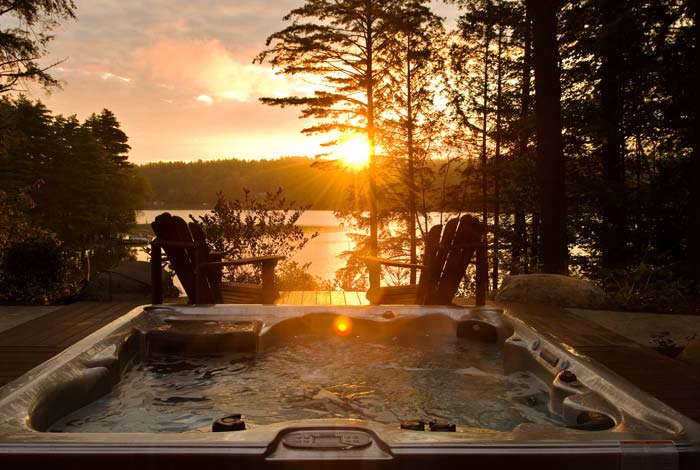 Summer / Fall Packages
Relax and enjoy Adirondack lakeside living this summer with the stunning beauty of the rustic surroundings.